I believe that the perfect picture starts with adventure. Traveling through the WORLD, chasing the light is what drives me to create images that showcase nature at its very best. The World has no shortage of raw beauty and I want to share some of my favorite spots with you. Let me take you on an adventure of a lifetime, capturing images that wanderers crave and sharing my highly detailed processing "secrets". Welcome to my photo world, want to tag along? -Ramtin Kazemi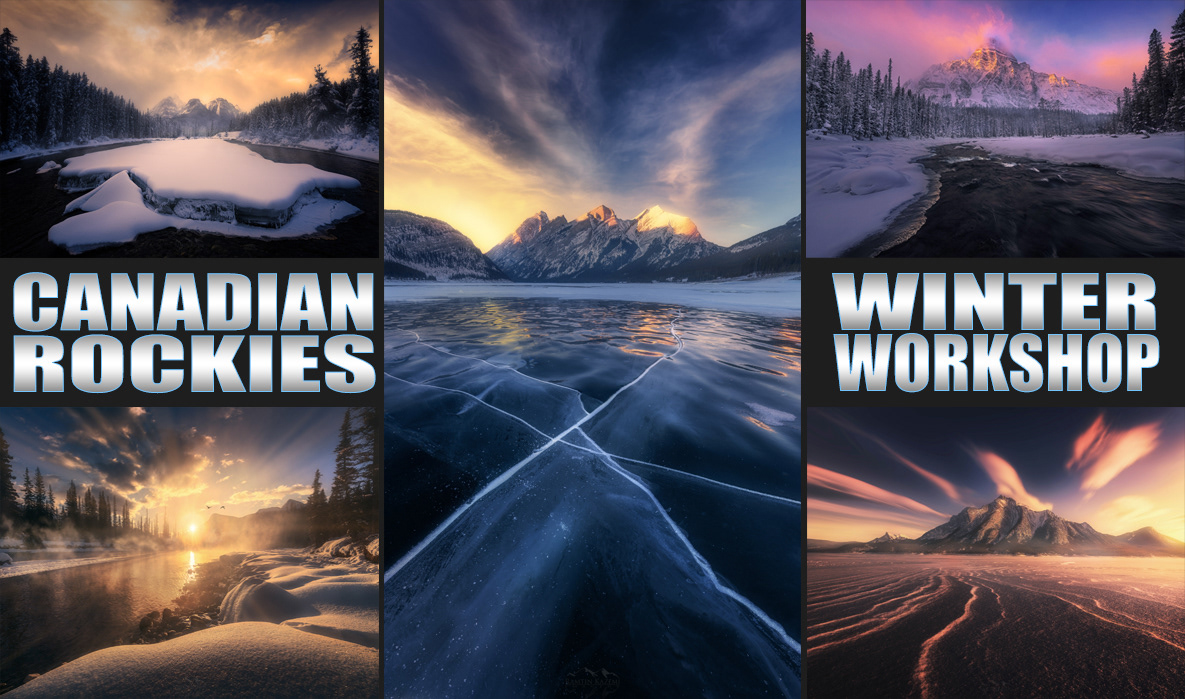 January 10-14/ 2022 [SOLD OUT]
JANUARY 17-21 / 2022 [2 SPOTS LEFT]
(All inclusive with lodging)
Tuition : $4795 USD (For KelbyOne pricing, please contact)
Due now: $600 USD (Non-refundable)
June 27-July 2 / 2021 (SOLD OUT

)
July 4-9 / 2021 (ONLY 1

 SPOT LEFT)
(All inclusive with lodging)
Tuition : $5995 USD (EarlyBird)
Due now as NON-REFUNDABLE deposit: $1000 USD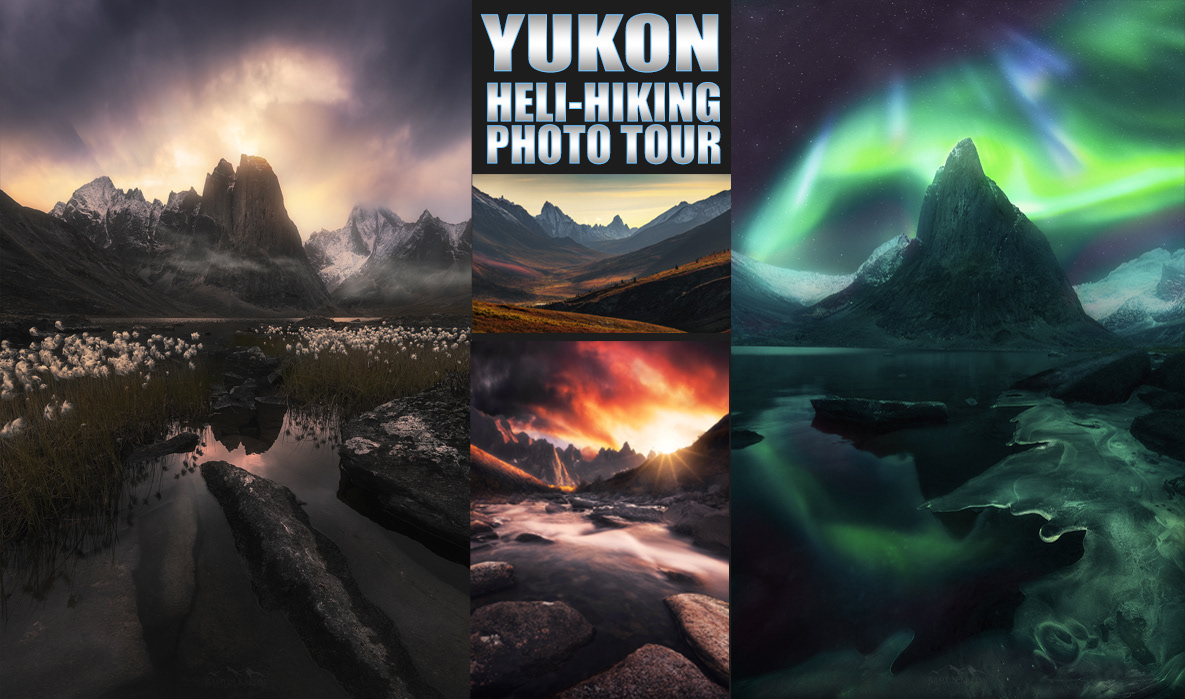 Date: TBA / 2022 [3 SPOTS LEFT]
Level: Moderate-Difficult
Tuition: $4695 USD (Early Bird Pricing)
Due now as NON-REFUNDABLE deposit: $700 USD
Included: Helicopter flight into the park, All transportation

SCOUTING TRIPS
DATE: TBA (2021)
COVID has really put an end to all my scouting trips in 2020. I'll have trips lined up very soon so please stay safe, stay tuned and we will come back much stronger. I promise :)

EASY:  Minor hiking (less than 30 minutes each day), Very little to no elevation gain.
MODERATE: About an hour of hike each day with some elevation gain.
DIFFICULT: More than 1 hour of hiking each day, some elevation gain and camping in colder temperatures is involved.
DIFFERENCE BETWEEN TOURS AND WORKSHOPS:
WORKSHOPS: My workshops are designed for more comfort and more hands on teaching. It's for those who want to experience these epic locations with more comfort and learn everything about photography and also learn my secrets on how I get my images
PHOTO TOURS: These tours are designed for the more adventurous. Also there is no specific itinerary in these tours. We chase the light and do whatever we have to do to get that money shot ;) For those who need to learn more, all you have to do is ask when we're shooting.
Remember: I always have private scouting trips happening throughout the year. The idea is that you're going to pay me a small fee to come along. Your're responsible for your own accommodation and food, but I will be taking care of transportation once we meet (I drive). You'll get to learn a lot with me, no doubt. If you're interested, please contact me  as they will not be listed to purchase on my website.